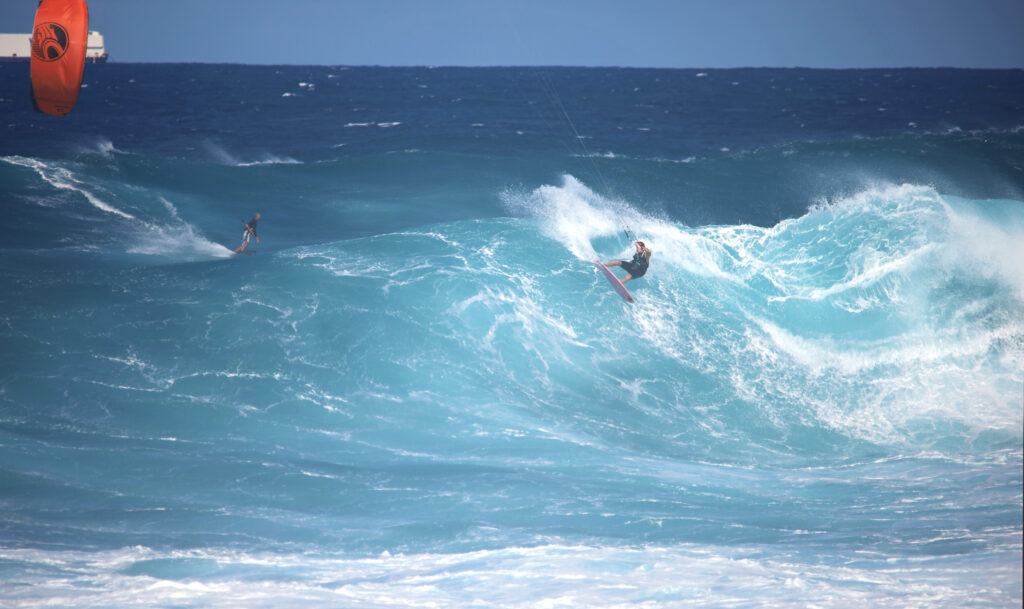 Hoʻokipa is a beach on the north shore of Maui, Hawaii, United States, perhaps the most renowned windsurfing site in the world. A combination of large, well-shaped waves breaking across a system of reefs that extend across the bay and consistently strong winds make it ideal for the sport.
Waves there are largest during the winter, smaller in summer. In addition to windsurfing competitions surfing contests are held there as well.
The name Hoʻokipa means "hospitality" in Hawaiian. Hoʻokipa Beach Park is located on Maui's North Shore alongside the Hana Highway. There are picnic facilities and observation decks for visitors.